All you ever wanted to know about headsets.
Headsets Australia exists to help YOU
Searching for information on headsets? After failing to find a comprehensive, independent and informative source for telephone headsets that are available in Australia, I decided to create Headsets Australia.
I believe that we all need to really understand a product before we can choose correctly. Don't you agree?
Are YOU Confused? Join the crowd.
Choosing a headset can be confusing as there are headsets for mobile telephones, computers/gaming headsets, wireless headsets, on-ear headsets, in-ear headsets, single ear headsets, dual ear headsets, Bluetooth headsets, headset amplifiers, short boom headsets, long boom headsets and acoustic shock protection devices.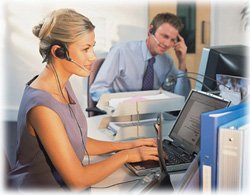 Become Informed
The purpose of Headsets Australia is to make you knowledgeable on all headset issues - but in particular telephone headsets. That way you can make the correct "value" judgement. If I haven't covered the information you require, please feel free to send your requirements to me via my contact form.
My aim is to help you through this headset maze, so that you can decide: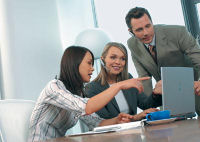 Should they be wireless or wired?
Why are they so expensive?
Should it fit on both ears or one ear?
Are they affected by static?
Are they fashionable?
Can they be used in a noisy environment?
What other factors do I need to consider regarding headsets?
Any Questions?
Your headset questions are important, so if Headset Australia doesn't currently provide the information that you need please let me know. I will research your queries and answer them. I promise to reply to you and of course include what I find out here. If you need information regarding headsets then other people will to, so please don't hesitate to contact me.